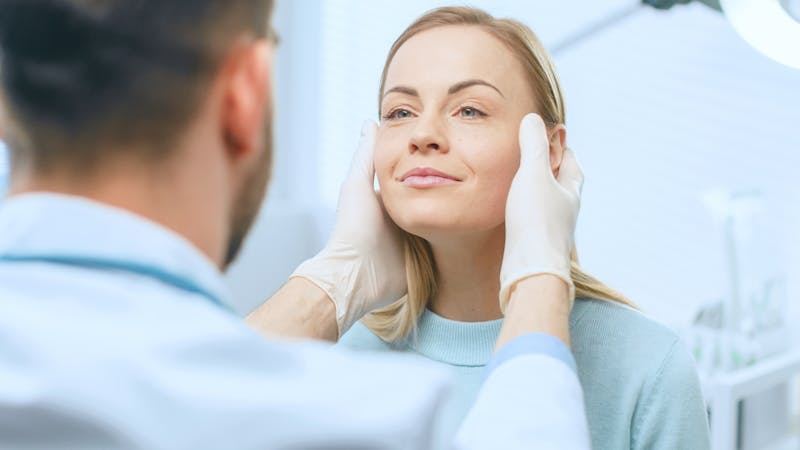 Cosmetic surgery is a choice you live with for many years, if not a lifetime. A successful procedure empowers you to feel more confident. However, you are more likely to have poor results if you end up in the hands of an inexperienced surgeon. So how do you choose the right surgeon for you?
1. Ensure that the Cosmetic Surgeon is Board-Certified
The government only requires specific training for surgeons. As a result, many underskilled doctors jump on the cosmetic surgery bandwagon to increase their profits. One way to ensure your surgeon is competent and qualified is to ask the surgeon if they are a member of the American Board of Plastic Surgery. Generally, physicians who wish to be board certified or recertified must:
Be a graduate of an accredited residency program
Obtain attestation of an unrestricted medical license
Get recertified after eight years
Maintain a minimum of 50 hours of continuing medical education per year
Study non-remedial medical ethics
2. Verify the Surgeon's Experience With Your Desired Procedure
If you want a nose job, you would like a surgeon with more rhino experience than boob job experience.
Ask your surgeon these questions:
How did you train for this procedure?
How long have you been performing this procedure?
How many times have you performed this type of procedure?
3. Choose a Surgeon With an Aesthetic Sense You Appreciate
You should carefully review their results. Observe patients who are similar to you. Check out the before and after pictures. Is their result identical to what you want after surgery?
4. Observe How the Surgeon and Staff Treat You
Choosing a cosmetic surgeon whose performance and safety you trust is crucial. You're trusting them with your health, safety, and aesthetic enhancements, so you want to work with someone who treats you with care and respect. How the surgeon and their staff make you feel goes a long way in building trust and cooperation.
Consider these questions:
Is this surgeon a good fit for me?
Can I trust my surgeon to recommend what is safe and appropriate for me?
Can I ask them any questions?
Can I disclose my entire medical history to this surgeon? (Your safety depends on it!)
5. Get to Know the Operating Facility
Things to ask and look for:
Find out where your surgeon performs surgery and how accredited the facility is. Check whether AAAASF, AAAHC, JCAHO, IMQ, or another accrediting body accredits the surgeon's operating facility.
Make sure the anesthetist is qualified. Your anesthesia should be administered by an anesthesiologist or a Certified Registered Nurse Anesthetist (CRNA).
6. The Quality of Customer Service is Also Essential!
When it comes to service and treatment, you want to ensure you are getting the best.
You should ask the following:
How friendly and helpful is the staff?
Will I receive materials that fully prepare me for surgery and recovery risks?
Is there a clear explanation of all fees?
Do I receive a prompt response when I contact the practice?
What is the Takeaway?
Finding an excellent, qualified plastic surgeon is your first step to achieving your aesthetic goals. By selecting a safe, experienced, board-certified plastic surgeon like Dr. Lampert, you can realize a happier, more confident you. Contact us today!