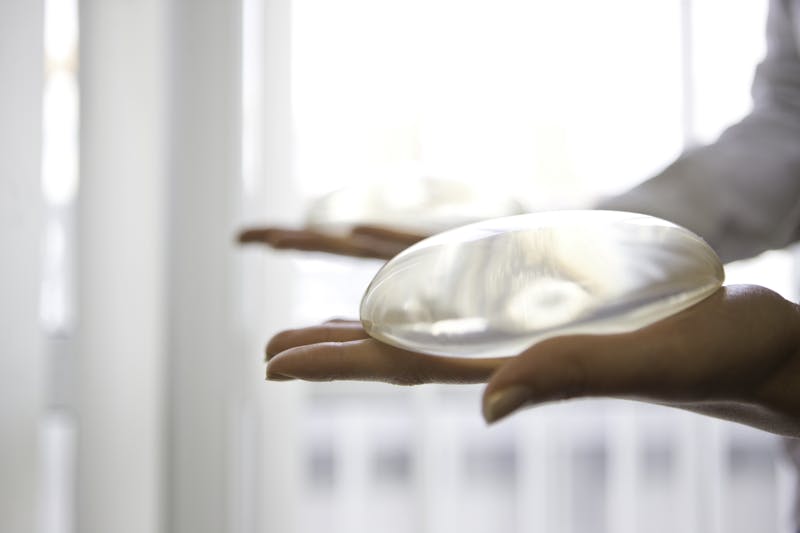 Dr. Lampert and his team at Lampert MD Plastic Surgery are committed to patient safety. Communication, trust, and transparency are the enduring cornerstones of Dr. Lampert's practice. In that spirit, we would like to provide a summary of the ASPS statement regarding breast implant safety.
Breast implant associated-squamous cell carcinoma overview
On September 8, 2022, the FDA (Food and Drug Administration) released a new safety communication regarding squamous cell carcinoma (SCC) and various lymphomas in the capsule around breast implants. If you want to read the full report, you can do so here.
Breast implant associated-squamous cell carcinoma (BIA-SCC) is a sporadic but potentially aggressive tumor that appears to emanate from the breast implant capsule. However, it is imperative to note that BIA-SCC is not a type of breast tissue cancer.
According to case reports, BIA-SCC has been reported in implant recipients with smooth and textured breast implants. BIA-SCC has also been associated with silicone and saline implants in aesthetic and reconstructive patients.
The FDA communication states:
"After a preliminary review of published literature as part of our ongoing monitoring of the safety of breast implants, the FDA is aware of less than 20 cases of SCC and less than 30 cases of various lymphomas in the capsule around the breast implant.
As of September 1, 2022, the FDA has received ten medical device reports (MDRs) about SCC related to breast implants and 12 MDRs about various lymphomas related to breast implants. The FDA recognizes the limitations of MDR data, including that reports do not necessarily represent unique cases.
Reports submitted to the FDA are just one source the FDA uses to monitor the safety of medical devices, in addition to mandated postmarket studies, published literature, and real-world data from registries and claims databases.
The FDA will continue to gather and review all available data from these sources to evaluate the occurrence of cancers in the capsule around breast implants.
While the FDA believes that occurrences of SCC or various lymphomas in the capsule around the breast implant may be rare, health care providers and people who have or are considering breast implants should be aware that cases have been reported to the FDA and in the literature. In some cases, people were diagnosed after years of having breast implants. Some of the reported signs and symptoms included:
Swelling
Pain
Lumps
Skin changes
This is an emerging issue, and our understanding is evolving. For this reason, the FDA is asking health care providers and people with breast implants to report cases of SCC, lymphomas, or other cancers around the breast implant to the FDA."
American Society of Plastic Surgeons Statement
The American Society of Plastic Surgeons (ASPS) and The Plastic Surgery Foundation (PSF) have been communicating with the FDA regarding this emerging issue. Because data on this topic is limited and evolving, the ASPS and the PSF provide a statement to support increased clinical awareness and enhance clinical decision-making.
At the time of writing, the ASPS and the PSF are aware of so few reported cases of BIA-SCC that it is impossible to determine the factors that could increase patient risk. ASPS/PSF shares Dr. Lampert's drive for patient safety and informed decision-making through research and provides surgeons with ongoing and persistent surveillance of breast implants.
If you would like to learn more about the ASPS and implant safety, click here.
Recommendations for those with implants
If you have breast implants, you do not need to change your routine medical care or follow-up. Simply be aware that cases of SCC and various lymphomas in the capsule around the breast implant have been reported.
Additionally, if you have implants but do not have any symptoms, the FDA does not recommend removing the implants because of their safety communication.
You should monitor your breast implants for as long as you have them. If you notice abnormal changes in your breasts or implants, such as the previously discussed symptoms, promptly speak with Dr. Lampert's office.
The FDA encourages you to file a report through MedWatch, the FDA Safety Information and Adverse Event Reporting program. Your report, along with information from other sources, can provide information that helps improve patient safety.
Currently, these recommendations do not change or affect the recommendations previously provided by the FDA on BIA-ALCL.